About Toffler Associates
Experts
in Residence
Our Experts in Residence fuel our collective insight and innovation
Our collaborations across industry lines have taught us that ideas from one industry can provide inspiration and solve challenges in another. We established our Experts in Residence (ExR) program in that spirit, to convene voices representing 16 critical infrastructure sectors. Beyond their deep industry knowledge, our Experts live our core values and inspire others.
Together we dive into global challenges, listening to each other's perspectives and offering our own. These discussions enable us to make connections and advance our collective understanding about significant societal challenges like future climate impacts on organizations and society, globalization and the changing supply chain, the intersection of cyber and physical security, and the shifts changing the employer and workforce lifecycle. Our Experts gain new insights to bring to their pursuits, and Toffler Associates, in turn, brings additional insights that helps our clients.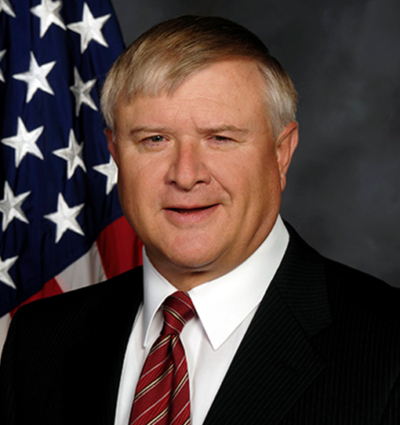 Jack Blackhurst
Expert in defense-sector research
Jack Blackhurst previously served as the Executive Director of the Air Force Research Laboratory (AFRL), capping a remarkable 46 years of combined military and civilian federal service. As AFRL Executive Director, he managed the Air Force's $2.5 billion science and technology program and its $2.3 billion externally funded R&D program, supporting a government workforce of 6,000. His time at AFRL began in 2004, when he served as Director for the Human Effectiveness Directorate, 711th Human Performance Wing, during which time he was appointed to the Senior Executive Service. Prior to AFRL, Blackhurst served in the Air Force. He received his Bachelor of Arts, Psychology, from Allegheny College, and his Master of Arts, Industrial Psychology, from the Air Force Institute of Technology at St. Mary's University.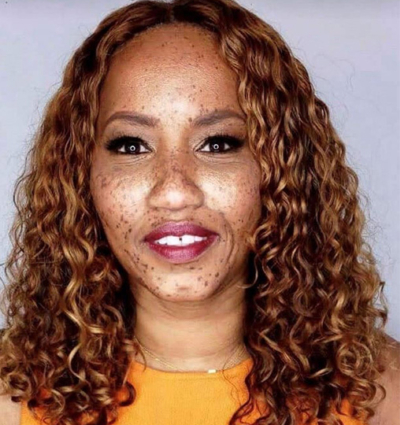 C. Michelle Bryan
Expert in Federal Organizational Transformation
Michelle Bryan is a highly accomplished executive with a distinguished 28-year career in public service, known for her exceptional leadership and strategic skills. Notably, she directed resource management at the Federal Protective Service, overseeing a significant $1.5 billion annual budget and excelling in areas like Human Capital, Congressional Affairs, Cyber Operations, and Finance. She played a crucial role in organizational realignments and mission-critical programs. In emergency management, Michelle showcased her expertise as a Mission Director, effectively managing a major care facility for five months. Her remarkable contributions earned her a nomination for the Presidential Award for Meritorious Service. As COO of Rapid Deployment, Inc., she continues to leverage her experience, advocating for women's leadership and actively participating in committees. Michelle's unwavering commitment, extensive experience, and exceptional leadership position her to make a lasting impact on government and industry.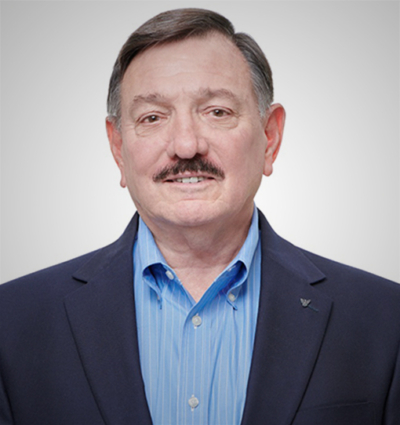 Jae Engelbrecht
Expert in creating, advising on, and executing risk studies and strategy
Dr. Joseph A. (Jae) Engelbrecht, Jr.'s career spans over 40 years, and he has served as senior fellow and partner with Toffler Associates and is one the firm's original members. Jae advises senior executives in business and government around the globe on strategy and change. He focuses on clients in telecommunications, IT, aviation, aerospace and defense industries and clients in intelligence, homeland security, defense, and the military services. He received a Bachelor of Arts, East Asian history and Chinese, from the University of Maryland, a Master of Arts in Public Administration from the University of Northern Colorado, and a Master of Philosophy and Ph.D. in political science from Columbia University.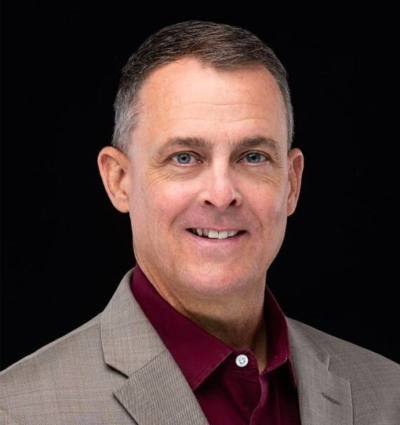 Mike Groen, LtGen USMC, Ret.
Expert in transformative technology for the defense, intelligence, and commercial sectors
LtGen (Ret.) Michael Groen has a distinguished 36-year career in the U.S. Marine Corps, culminating as Director of the Joint Artificial Intelligence Center and senior AI executive in the Department of Defense. Prior roles include overseeing Computer Network Operations at the National Security Agency and serving as Director of Joint Staff Intelligence (JSJ2), collaborating closely with top defense officials. A seasoned Marine commander and combat veteran, he authored With the First Marine Division in Iraq, No Greater Friend, No Worse Enemy. Michael's expertise lies in transformative technology for Defense, Intelligence, and commercial sectors. A change-agent, he modernizes capabilities, integrates tech, and adapts cultures. He's adept in AI, Cybersecurity, Quantum tech, National Security, and Digital Transformation, with Master's Degrees in Electrical Engineering and Applied Physics. Today, he drives change in defense tech and intelligence amidst evolving national security definitions and American competitiveness.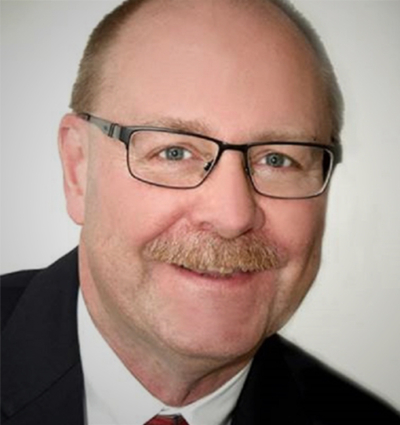 Bill Moore
Expert in supply chain management, chemicals, and biotech
Bill Moore served as Executive Vice President of Global Supply Chain for a 2B Euro specialty chemical business unit of Solvay, a Belgian chemical enterprise. Prior to Solvay, he served in SVP roles responsible for manufacturing, supply chain and operations at Cerus Corporation and Quest Diagnostics.  Previously he served as Senior Vice President Operations, Biomedical Services at the American Red Cross, the world's largest blood banking operation, responsible for all testing laboratories and manufacturing operations. Prior to joining Red Cross, Bill spent more than 20 years in the specialty chemical industry. He received his Bachelor of Engineering, Chemical Engineering, from the Cooper Union and his MBA from NYU's Stern School.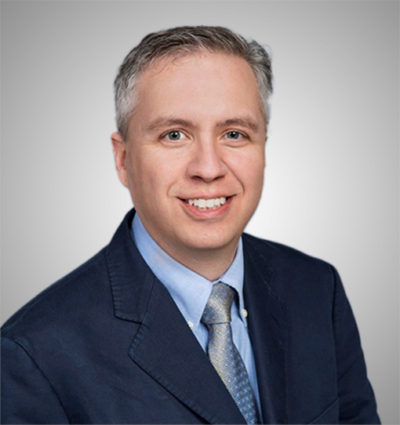 Fred Oswald, PhD
Expert in industrial-organizational psychology and AI
Fred Oswald, PhD is a professor and the Herbert S. Autrey Chair in Social Sciences at Rice University. As an IO psychologist, his research, grants and 150+ publications focus on developing, implementing, and evaluating the wide range of tests that everyone encounters in their life within employment and educational settings (e.g., personality, knowledge, performance tests). Recent work addresses the scientific, ethical, and legal implications of AI-based employment tests. His recent leadership positions include: current Chair of the Board on Human-Systems Integration (BOHSI) at the National Academies; current Member of the National Artificial Intelligence Advisory Committee (NAIAC); current Chair of the Board of Scientific Affairs (BSA). He is a Fellow of the American Psychological Association, the Association for Psychological Science, and the Society for Industrial and Organizational Psychology. Learn more about his graduate students and research at workforce.rice.edu.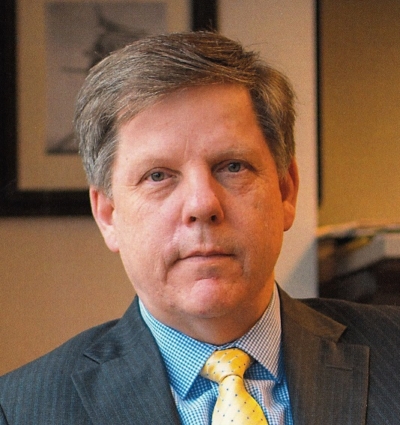 Professor David Simpson
Expert in advanced technology policy and procurement
Rear Admiral (ret.) David Simpson is CEO of Pelorus Consulting a private consulting practice covering the telecommunications, defense, and public safety sectors, Partner of DeepWaterPoint, and a professor at Virginia Tech. Prior to joining Virginia Tech, David served as the Chief of the Public Safety and Homeland Security Bureau for the Federal Communications Commission (FCC). He served over 30 years in the Navy in technology leadership positions around the world. David's research experience spans mechanical, technical and policy fields. He served on the U.S. Delegation to the ITU -Worldwide Radio-Telecom Conference (WRC 2012) & Conference on International Telecom (WCIT 2013), Cyber Advisory Board for the AICPA Center for Audit Quality (CAQ). David received his Bachelor of Science, Mechanical Engineering, from the U.S. Naval Academy, and his master's degree in Systems Technology – Space Systems Operations from the Naval Postgraduate School.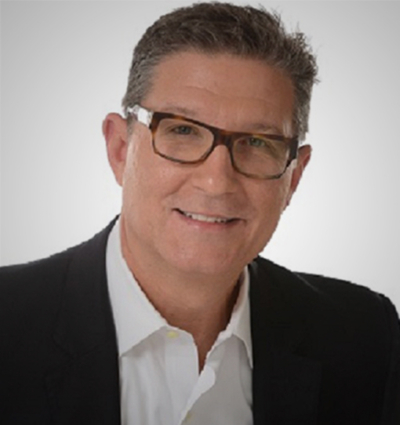 Michael Soileau
Expert in telecommunications and entertainment
Michael Soileau most recently held the role of Comcast Vice President, Strategy and Planning for Xfinity Consumer Services, where he created, delivered, and executed the plan of new products, verticals, and adjacencies, driving deeper relevance in Xfinity customer's homes and hearts. Previously, Michael served as the Senior Vice President of Customer and Employee Experience, Sales, Marketing, Governmental Affairs and Public relations at Innovative Communications, a multi-service provider of phone, data, video and wireless for the U.S. Virgin Islands, British Virgin Islands and St. Maarten. Michael holds a Bachelor's Degree in International Business from the University of Texas at Austin and serves on their board for the Center for Global Business where he also serves as a guest lecturer on international business. He is a Trustee of Community College of Philadelphia, and serves on the Community College's Foundation Board, the board of the International Festival of Arts and Ideas, is a director of The Lambda Legal National Leadership Council, and a former board member of the National Adoption Center.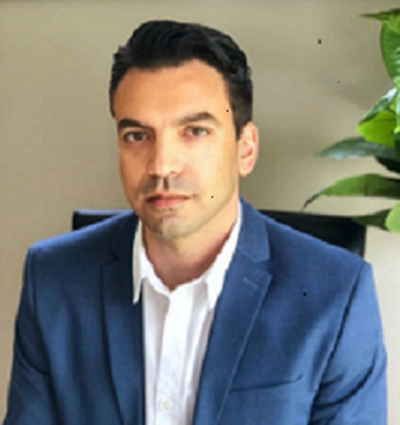 Col. Jake Sotiriadis, PhD
Expert in intelligence and geopolitical risk
Dr. Jake Sotiriadis is the Director of the Center for Futures Intelligence at National Intelligence University (NIU), where he serves on the research faculty. Dr. Sotiriadis previously served as the US Air Force's senior futurist at the Pentagon in Washington, DC, where he founded the Service's Strategic Foresight and Futures Team. At NIU, his research assists senior leaders in the Intelligence Community in developing anticipatory thinking and intelligence tradecraft. He has served nearly two decades as an Air Force intelligence officer and holds a Ph.D. in political science and geopolitical futures from the University of Hawaii at Manoa. He frequently speaks about strategic foresight and global affairs and his forthcoming book, The Invisible Regime: How Ideology Will Shape 21st Century Geopolitical Competition will be published in Winter 2022 by National Intelligence Press.
Denise Sughrue
Expert in Strategic Transformation
Denise Sughrue has been helping leaders drive strategic change for almost 30 years. Her early career focused on innovation in DOD acquisition processes as a Program Manager within the Joint Strike Fighter PMO (now F-35) while it was still an R&D program. She took that experience to the consulting world and has spent the last 25 years helping clients transform. Her work includes strategic foresight across the future of work and higher ed, strategy definition and implementation, human capital transformation, and broader organizational transformation. Denise served as a Director at Toffler Associates helping commercial, state, and DOD organizations. In addition to the work Denise now does through Sughrue Consulting, she serves as Secretary of the Board for Arlington Thrive, a non-profit focused on eviction prevention, and is Co-chair of the Smith School of Business' Alumni Board where she also serves as an ex officio member of the University of Maryland Board of Governors. Denise earned her B.S. in Aerospace Engineering with a double major in Ocean Engineering from Virginia Tech and earned her MBA from the Smith School of Business at the University of Maryland.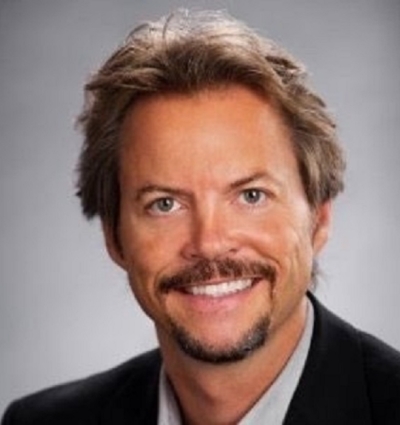 Kenneth Svendsen
Expert in global hospitality, entertainment, and space
Kenneth Svendsen is a member of the Board of Directors at Sparo Corporation and Star Harbor, the world's first publicly accessible space flight training facility. He is a strategic advisor for RevHubOC, an innovative incubation and start-up hub for social enterprise housed in the University of California Irvine Beall Center for Applied Innovation. In addition, he serves as a C-Suite Advisor for global consumer experience companies. Previously, Svendsen served as CEO of Entertainment Cruises, a company owned by the private equity arm of Pritzker Private Capital (PPC), and President of Hornblower Cruises and Events. He also served as the President of Walt Disney Travel Company,  Senior Vice President of Global Sales and Customer Relationship Management at Disney Destinations, and Global Head of Sales, Reservations, and Quality Assurance at Hilton Worldwide. His philanthropic endeavors include executive coaching and Advisory Board Director for Sudara Inc. and Sudara Freedom Fund, a unique hybrid benefit corporation (BCorp) and non-profit company endeavoring to end sexual slavery in India.